DOMO Series
DOMO series, stainless steel electric pumps, are available with twin-channel or vortex impeller (DOMO VX). Designed to handle suspended solids up to 50mm in diameter (35 mm for DOMO 7 and DOMO 7VX). Four basic models with 0.55 (0.75 HP) to 1.5 kW (2HP) rated power. Versions with or without float switch are available. DRIVELUB SEAL SYSTEM.
PRODUCT FEATURES
Stainless steel design
Up to 50 mm free passage
Flow: up to 40 m³/h
Head: up to 14.5 m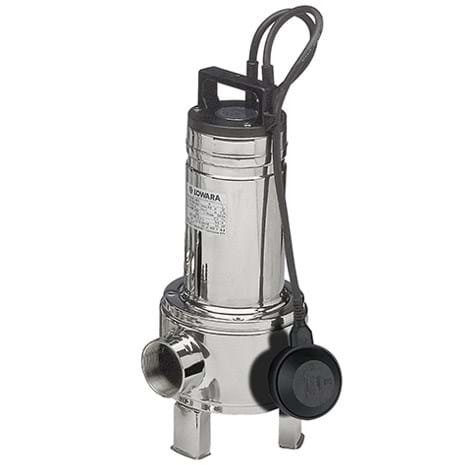 DL Series
DL series electric pumps, made of cast iron and stainless steel, are available with singlechannel or Vortex impeller (DLV). Designed to handle solids-laden wastewater, with up to 20 m head and 100 m³/h capacity.
0,6 kW (0.8 HP) to 4 kW (5.5 HP) rated power. Solids handled up to 65 mm in diameter.
PRODUCT FEATURES
Wastewater/ sewage pumps
Capacities up to 42 m³/h
Head up to 21,9 m
Power up to 1,5 kW
Solid up to 50 mm
1300 Series
he Lowara 1300-series submersible wastewater pumps combines performance and quality in a convenient package. The standardized offer makes it easy to select the right pump and the optimized non-clog hydraulic design is well proven to reduce clogging while also maintaining efficiency.
The 1300-series pumps are ideal for sewage and surface wastewater within municipal and commercial building applications. The 1300 series offers two impeller types; a non-clog impeller with a unique auto cleanse design that gives efficient solids handling capabilities and a vortex impeller where a large free passage is required.
PRODUCT FEATURES
Wastewater/ sewage pumps in cast iron with non-clog or vortex impeller
Capacities up to 414 m³/h
Head up to 63 m
Power up to 18 kW
Temp up to +400C