Welcome to BP Pumps Pvt. Ltd.
We are a leading company experience in supply of HVAC, Plumbing, Industrial & Fire Fighting Pumps. In addition we have experienced and technically qualified team for commissioning to provide best service support to industry. Our well‐structured team of managerial, marketing and technical experts delivering the best possible solutions to ensure Total Customer Satisfaction brings a passionate focus to the solutions we create for our customers.
Yaskawa has always provided support to the leading business across the ages by transforming as "a MOTOR manufacturer", "an AUTOMATION company" to "a MECHATRONICS company" based on its management philosophy of contributing to the development of society and the welfare of humankind through the performance of its business since the establishment in 1915.
We propose the new solution concept "i³-Mechatronics" to realize continuous improvements in customers' productivity by integrating mechatronics products with utilization of digital data.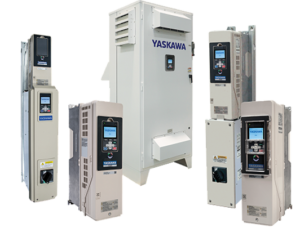 Our Brand